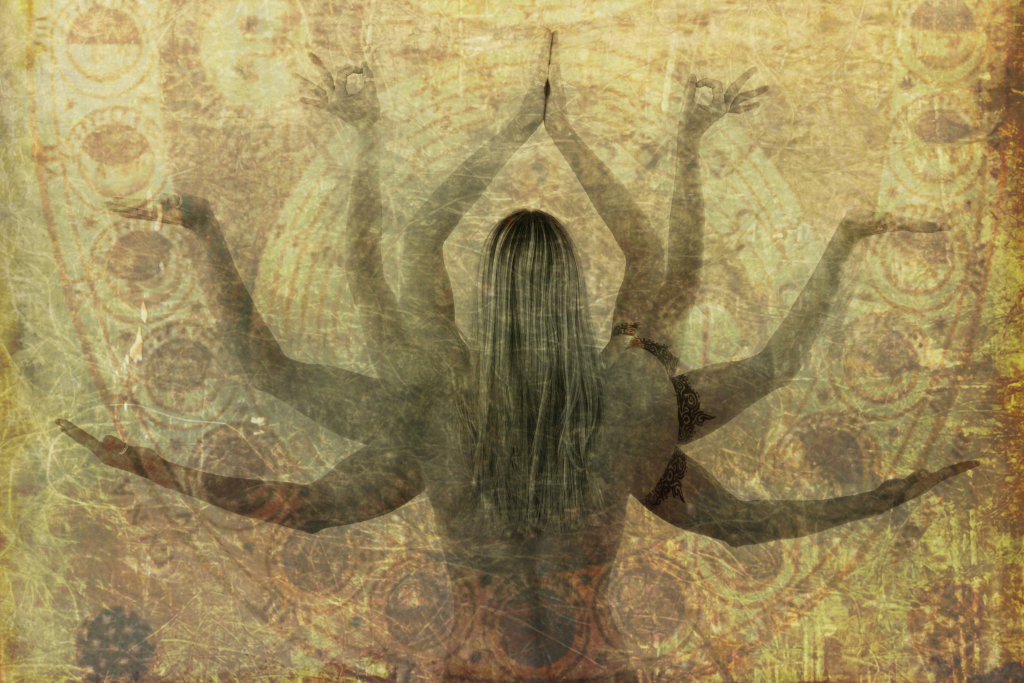 What is Tantra? You could think of it as how you live your life everyday. Are you living in conscious awareness or unconscious routine? Tantra by definition means to expand consciousness, to weave, finding balance in your life. Harmony is about finding your own unique balance in life. Harmony means balance. We are all created in our own unique way, in the eye and likeness of the beholder. Harmony Tantra helps you to define your uniqueness, to heal your own unique concerns and to bring Tantra into your life as you need and desire to.
Tantra as an ancient tradition that recognizes sensual energy as a source of personal and spiritual empowerment.  Our sensuality and sexual nature are actually some of the most powerful tools to help us expand our awareness.  Tantra is the magic of transforming your consciousness and thereby transforming your entire being.  The body and energy of the body are the most potent tools for bringing about this transformation.
When you utilize the Tantric approach to explore your own consciousness there is an ever-evolving process of discovery that emerges.  Tantra naturally becomes a part of your everyday life that assists you to deepen your connection to self, to your partner and to everything there is.
Reclaim your desire as you learn to find yourself completely, alleviate the bonds of unconsciousness, habitual behavior, and begin to truly live a free and fulfilled life.  We are taught in western society that we should not want a better life or to have material desires or otherwise, yet what can we create without desire?  Learn to find what your true passions are in this life with appreciation and gratitude and begin to actualize the life that you desire to create.
There are many westernized versions of Tantra that have reduced this ancient tradition to thinking of it as only utilizing sexual components.  However tantra is so much more. With your Harmony Tantra sessions you can bring as much or as little tantra into your life as you enjoy.  Even just one session can produce a profound and lasting result.
We always say, "When I have more time….", "When I have more resources…".  Yet there is no moment like the present to begin your Tantric journey.   What is more important than you and your health and well-being?  The healthier you are and the better you feel the more you have to share and to give others.  When we create change in ourselves, not only do we create change in ourselves, but in the world around us as well.  If you want to improve yourself, your finances, your relationships, your job, or anything, it begins with opening to a renewal of yourself first.
Your life has already begun!  Isn't it time to start living it to the fullest?
All you have to do is schedule a time to receive your first session. When you follow the 3 step process of Harmony Tantra the possibilities are endless!
~Namaste