GODDESS SIRENA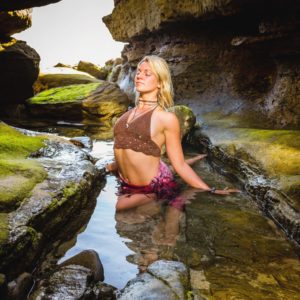 San Diego, CA
917.714.6447
My name is Goddess Sirena, a creature of the sea. I will use my soft touch, gentle words and healing spirit to awaken the sacred divine energy within your body.
Tantra dances in the essence of every moment, it is the fire contained within our deepest self. Open yourself to self-discovery, the fiery passion of your heart desires to be awakened. In the sea, we are in our truest form – fully alive to our potential of being, fully absorbed in the present moment. Leave beliefs and expectations on the surface and explore the deep ocean of your self. Everything that surrounds us lies in a constant flow of divine energy.
Using tantric techniques like breath and bodywork, together we will tap into this fluid stream of consciousness. With a background in hot Hatha yoga and mediation, I will guide you to universal pathways that align the sacred energies of your body with that of our magical planet.