Goddess Katya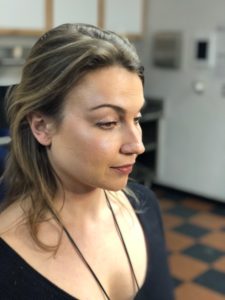 NYC (Outcall) &
Nashville
917.714.6447
Goddess Katya has a unique gift for working with bodies that brings a deep healing, caring, nurturing and blissful state to those she touches.  She has been deepening her practice in the healing arts, energetic bodywork, yoga and breath work for the past 10 years and brings a sweetness, lightness and sense of joy to her sessions.
Goddess Katya creates a sense of spaciousness and ease for exploring the trust, allowance and vulnerability that one must find to have true intimacy with self as well as other beings.  Tantra means to expand one's consciousness and in these practices we are igniting the energies within, in order to go beyond the body.  The benefits of integrating the practice of tantra into your life include greater clarity, greater awareness, increased sexualness, greater connections with your partner's, heightened creativity and overall more ease with daily life.
Goddess Katya is a seeker and facilitator of change, using many different modalities to explore higher states of consciousness including energetic body processes and ancient meditation practices.  She will guide you in a soft and subtle way, leading you on a journey through sensorial bliss to go beyond the stressful state that has become normal for so many of us who lead very busy lives.  Goddess Katya believes that our breath is the source of communicating with the higher Self and through calming the nervous system our breath can help to connect us with the divine that lies within each of our beings. Through guided breath work incorporated into the practice of tantric energetic body work, Goddess Katya will bring you closer to oneness with mind and body, experiencing what ancient scriptures refer to as an ecstatic and bliss-like state.