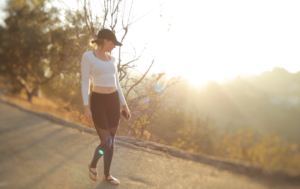 GODDESS GAIA
Salt Lake City
917.714.6447
"Whenever you withhold love from yourself, you are withholding love from the world." – Elizabeth Gilbert
Gaia is a strong believer in love, specifically self-love and compassion. She is a yoga teacher and meditation enthusiast, and believes that through the power of breath, movement, and touch, we can begin to get back to a much more loving and compassionate state.
Genuinely passionate about healing, Gaia has sought out Tantra as an extra modality to aid in the well-being of those around her. She hopes for everyone to leave her sessions feeling more at peace and in-tune with the love and light that is within them, allowing them to share that love with others in a more free-flowing way.
Much love, and namaste!